Our Favorite Baby Shower Invitations of 2018
We browsed the web for baby shower invitations and hand picked our favorites. Let us know what you think of these in the comments section at the bottom of the page.
Pick 1: Rose pink and gold striped glitter – for a girl
You can't go wrong with pink when you're having a girl. Pink and gold has always gone well together and we love how the white stripes give this beautiful invitation some transition. We really like the font and how the text is divided up into cute little sections at the bottom.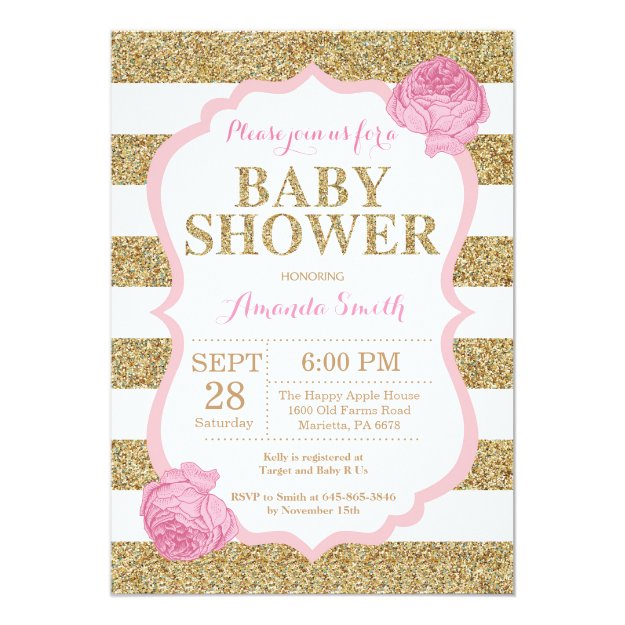 Pick 2: Baby elephant with greenery – for a boy
If you're having a boy this is a great pick. Boys love animals, so it makes sense this invitation designer thought to put a baby elephant right in the middle of the invitation. The green palm leaves around the elephant also make the invitation pop. We love the big gray font that matches the elephant's color too.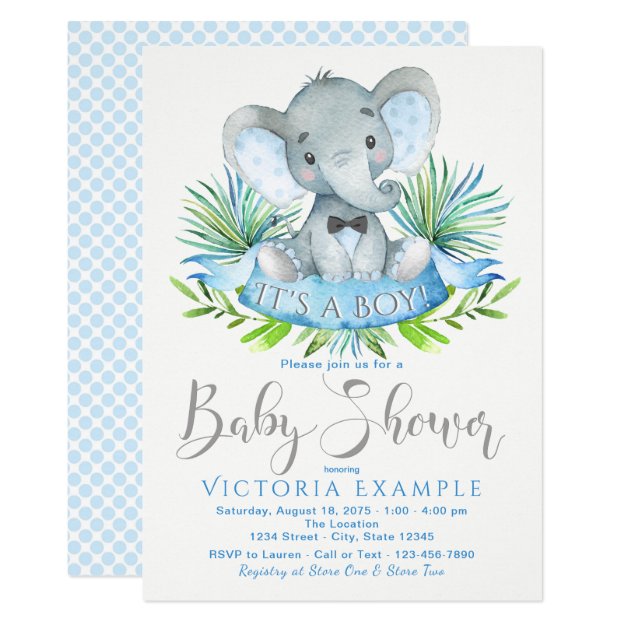 Pick 3: Fancy floral watercolor with gold lettering – for a girl
If you want to step it up a notch and get a really fancy invitation, we think you'll like this one. This invitation is filled with beautiful watercolor flowers of many different types that play off the white background perfectly. The gold lettering and red heart in the center top it all off. Pick this one if you want to impress your guests.