EASIEST
way to
GATHER RSVPs
Our automated text message RSVP service is the easiest way to gather replies from your guests,
plus we'll organize and count them for you.

How it works
Step 1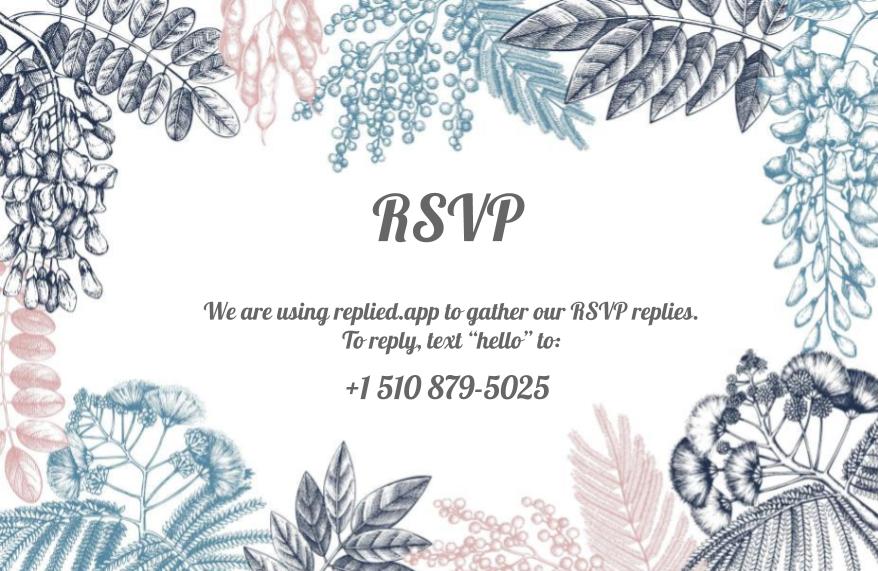 Place your Replied App phone number on your paper (or digital) RSVP cards and send them to your guests.

Step 2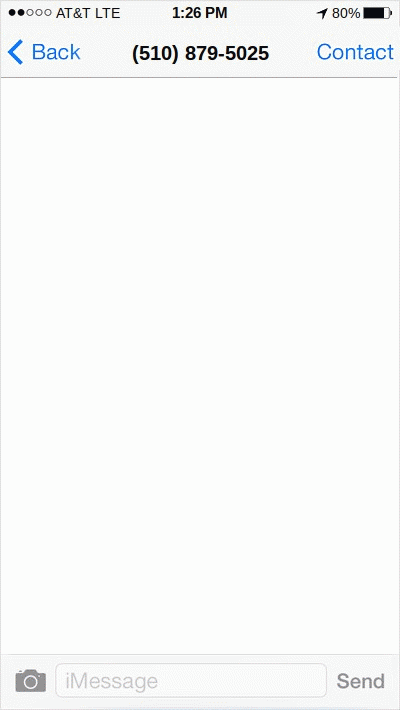 Your guests text your Replied App phone number and the intelligent text platform gathers their replies automatically.

Step 3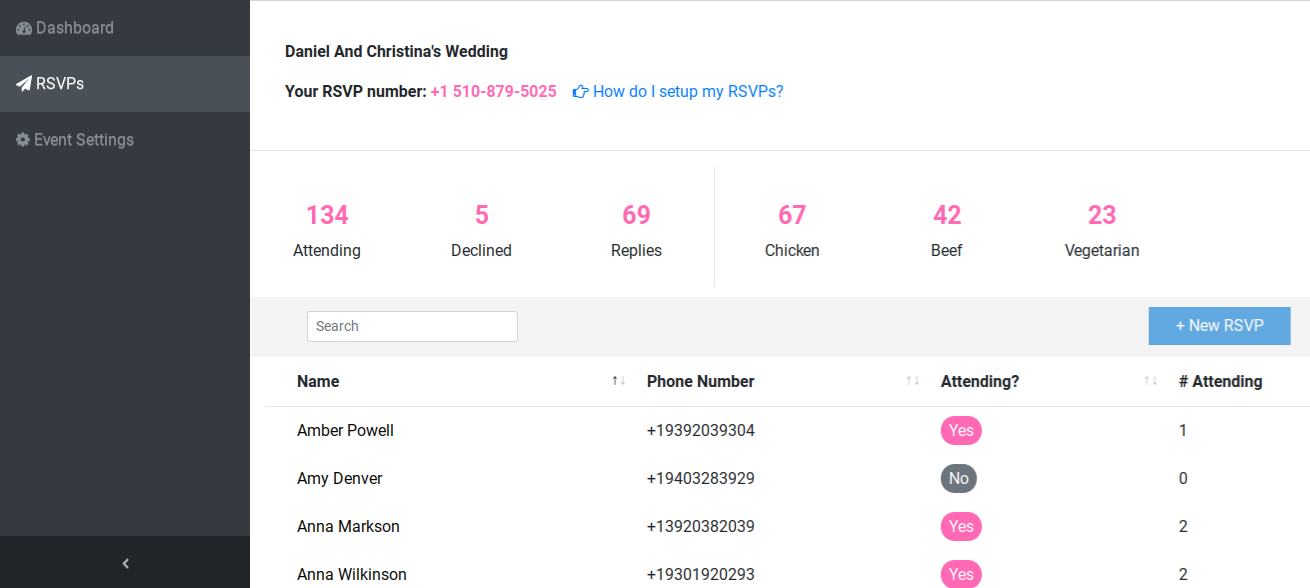 View your RSVP replies online and watch as they tally up automatically.

Why use Text RSVPs?
Faster RSVPs
Text messages are instant, so your guests can reply faster. No need to wait for snail mail RSVP cards or force your guests to login to an RSVP website

More Replies
Your guests are more likely to reply to your invitation if you make it easier for them. Sending a text is the easiest form of communication.

Automatic Tallying
You have enough work to do for your event, don't spend time counting up RSVPs and let us do it for you.

Want to try it first?
Demo Replied App by sending a text message to +1 510-257-9309

How Many Text RSVPs Do I Need?
1 Text RSVP = 1 Invitation

You only need 1 text RSVP per 1 invitation that you send out. For example, if you're sending an invitation to a family of 5, you only need 1 text RSVP even though there are 5 people in their party. Only one person in their party will text your RSVP number.
We recommend purchasing a package with more RSVPs than you think you need - unexpected invitations are common for most events
View your RSVP replies online
Easily view, search, filter, export, and edit your guests' RSVPs online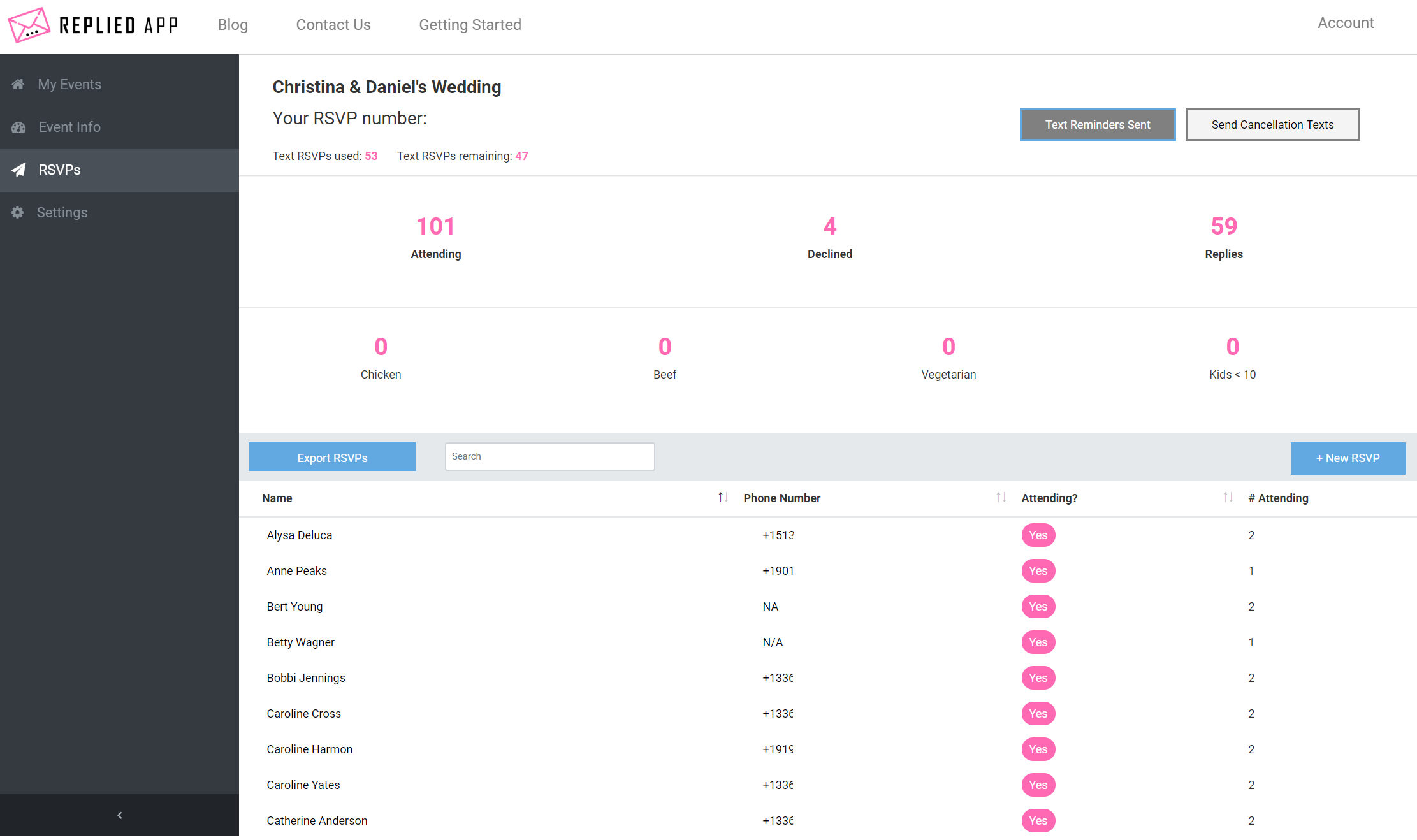 What are text message reminders?
Remind guests to update their RSVP status in 1 click
At the click of a button, you can send text messages to your guests that will remind them to update their RSVP status if anything has changed. Your guests simply text "edit" to your RSVP number and they can edit their RSVP via text message. You will see the updated head count for your RSVPs online in your RSVP dashboard.
Text reminders are most effective when you send them out a week to a few days before your event.
Automatic Meal Choice Counting
Gather meal choices via text message
Enable meal choice counting and customize your meal choices in your event settings to gather meal choices via text message. The meal choices selected by each guest will count up automatically and you can view them in your RSVP dashboard online.
Additional Features for Event Productivity
✔ Easily export all your RSVPs so you can analyze them in Microsoft Excel or Google Sheets

✔ Disable incoming RSVPs in your event settings at any time. Any new guests will be notified that your RSVP window is closed.

✔ One click event cancellation - Notify your guests via text message.

✔ Add a custom question to your RSVPs for FREE.

Multiple options for setting up your invitations
500

Automatic text RSVPs

500

Text reminders

1

Dedicated phone number

(Optional)

meal choice counting

(Optional)

kids under 10 counting

(Optional)

custom question

Unlimited

Manual RSVPs

100%

Money back guarantee
1000

Automatic text RSVPs

1000

Text reminders

1

Dedicated phone number

(Optional)

meal choice counting

(Optional)

kids under 10 counting

(Optional)

custom question

Unlimited

Manual RSVPs

100%

Money back guarantee
1500

Automatic text RSVPs

1500

Text reminders

1

Dedicated phone number

(Optional)

meal choice counting

(Optional)

kids under 10 counting

(Optional)

custom question

Unlimited

Manual RSVPs

100%

Money back guarantee