Our Top Fall RSVP Card Picks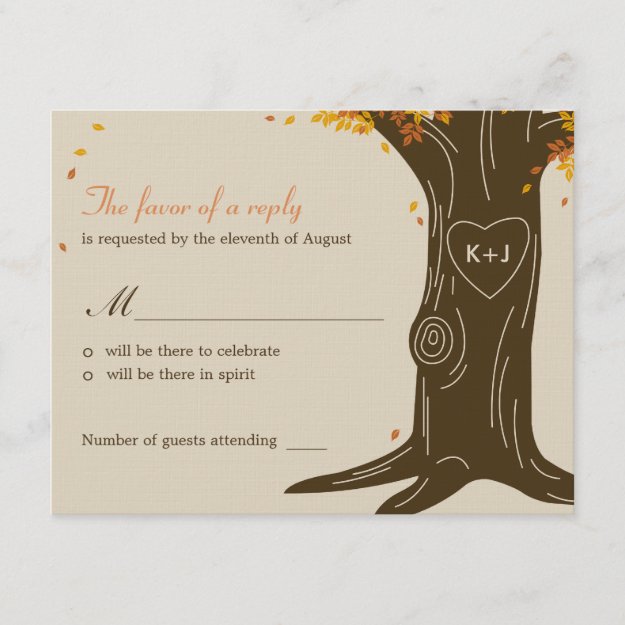 Pick #1 – Fall leaves and oak tree RSVP card – for a wedding
Who can resist the beauty of orange and red leaves in the fall? This RSVP card is perfect for a fall wedding and you can "carve" the initials of the couple right into the oak tree! Zazzle allows you to customize your RSVP cards so be sure to click "edit" and add your initials before placing an order.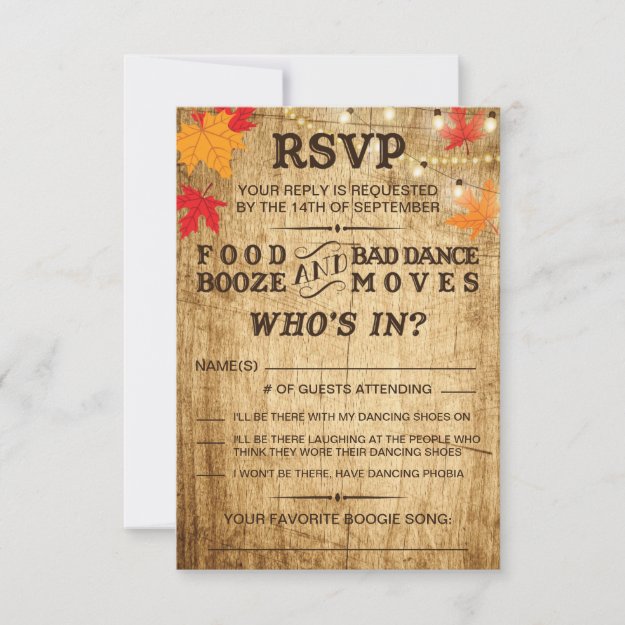 Pick #2 – Rustic wood base with fall leaves – for any event
If you're into rustic style but still want your RSVP card to have an autumn theme, this is a great pick. Kind of makes me feel like I'm at a barn wedding. If you haven't been to one before, they usually take place in a barn that a venue has a "fixed up" and they are quite fancy. I've been to a few of these and they are always beautiful and a lot of fun. Anyway, you could use this RSVP card for just about any type of event.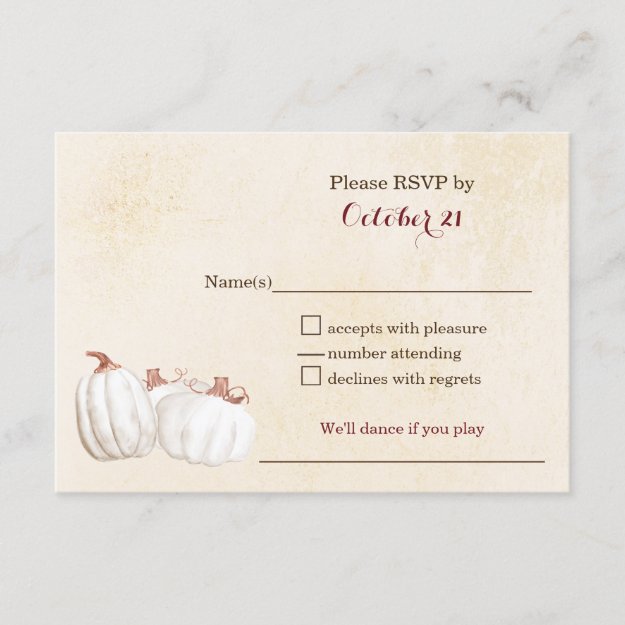 Pick #3 – White pumpkins with rustic background
White pumpkins are a staple for anyone who wants to go all out for Halloween or fall but still wants to keep it "classy." If you're having a corporate event in fall and want to impress your coworkers, go for this RSVP card. Everyone loves white pumpkins.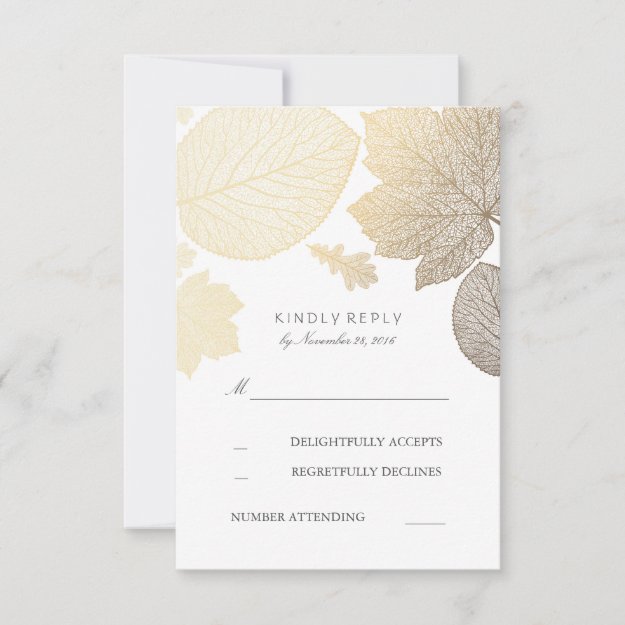 Pick #4 – Beautiful gold and white RSVP card
If you're looking for simple and classy, this RSVP card is for you. Instead of the typical orange and red fall colors, this design paints the leaves gold which looks beautiful on the white background. Use this one for weddings or corporate events and you're sure to stand out.