So What Does RSVP Even Mean?
What exactly IS an RSVP?
An RSVP is a way for guests to reply back for an event invitation and let the event planner know if they will be attending. This is a critical part of the event planning process because it will ultimately decide how much space, food (or alcohol) is needed for the party. Most event planners send their RSVP cards out up to two months before their event. For bigger events, sometimes more time is needed (thanks slow to respond guests).
RSVP cards are what event planners use to get responses from guests. They are usually pretty simple with just "RSVP" in big letters at the top of a small note card sized piece of paper with a couple of lines for guests to write their names and tell how many will be attending. For weddings, they sometimes get more formal and elaborate. Some couples even request a meal option from their guests so they know exactly what food to order. Even though these RSVP cards can be more complicated, wedding planners or couples usually still run into the same issues as other types of events (guests hate mailing the RSVP cards).
RSVP actually stands for "Répondez s'il vous plaît"
Didn't think you would be learning french reading this article did you? That's right, "Répondez s'il vous plaît" is french for "please respond," and event planners mean it when they send these out.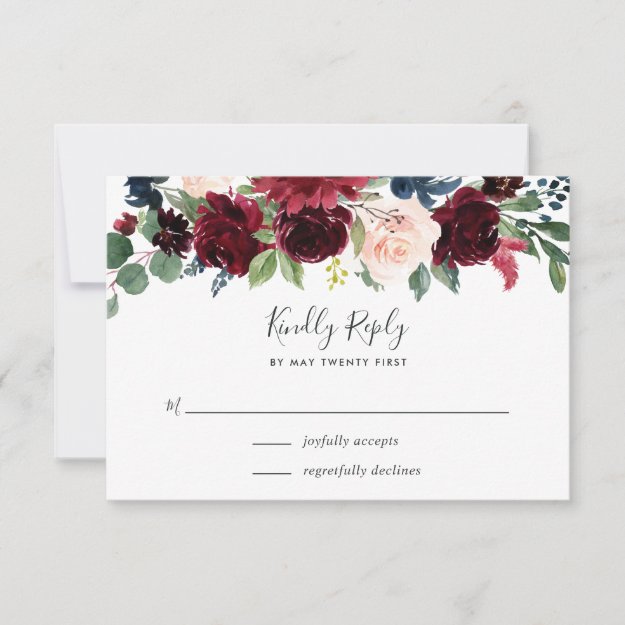 Where can I find RSVP cards?
There are plenty of places to find RSVP cards on the internet nowadays, and many will actually print your envelopes with your guest addresses already on them, and even mail them for you. You simply fill out a spreadsheet with the names and addresses and upload it to their website. This takes a lot of the stress out of setting up RSVPs in the first place.
I've created a list below of my top sources for RSVP cards:
Minted – I personally used this for my own wedding and would highly recommend it. They print your envelopes, mail everything for you, and even send you a sample for your approval beforehand. You can also edit the RSVP cards and invitations using their online platform.
Zazzle – I love zazzle and have used it for invitations and RSVP cards for some parties and other events. They essentially have the same features as the Minted website.
Shutterfly – Has the same features as the two websites above, but a little bit more on the pricey side.
Basic Invite – Beautiful RSVP cards, all the features, and they have the cheapest prices out of any of the above options.