How To Nail Your RSVP Card Wording
You're probably all over the place thinking of how you're going to get your event together in what seems like a really short time. And your frazzled self has just remembered, RSVPs aren't done yet! And there's just no calming you down. But we are here to get you to cool your nerves (whether you're arranging your birthday party or on the verge of becoming bridezilla because of your upcoming wedding). We've got the RSVP card wording side of the whole thing handled!
There are a few things that we'll need from you before you're set with the RSVP card wording. You have to be ready with your guest list and what you'll be serving. You'll also have to decide which is the most convenient way for you to handle all the RSVPs. Would you like to make your life easy with digital collection of the RSVPs or the letter system (which we're not against but…it's tedious!). There are easier ways to handle your RSVPs and you won't have to move a finger!
If You Require No Details…
If you want to have a controlled guest list and would rather have lesser people than more, then make it clear that the RSVP is only for the person who received the invite. Your RSVP card wording should be succinct but light and to the point. But more than anything, it should clarify that you are not including a plus one or plus two or any plusses. In the RSVP card wording below, it is clear that you're not asking for extra guests and just whether or not they will be attending your event.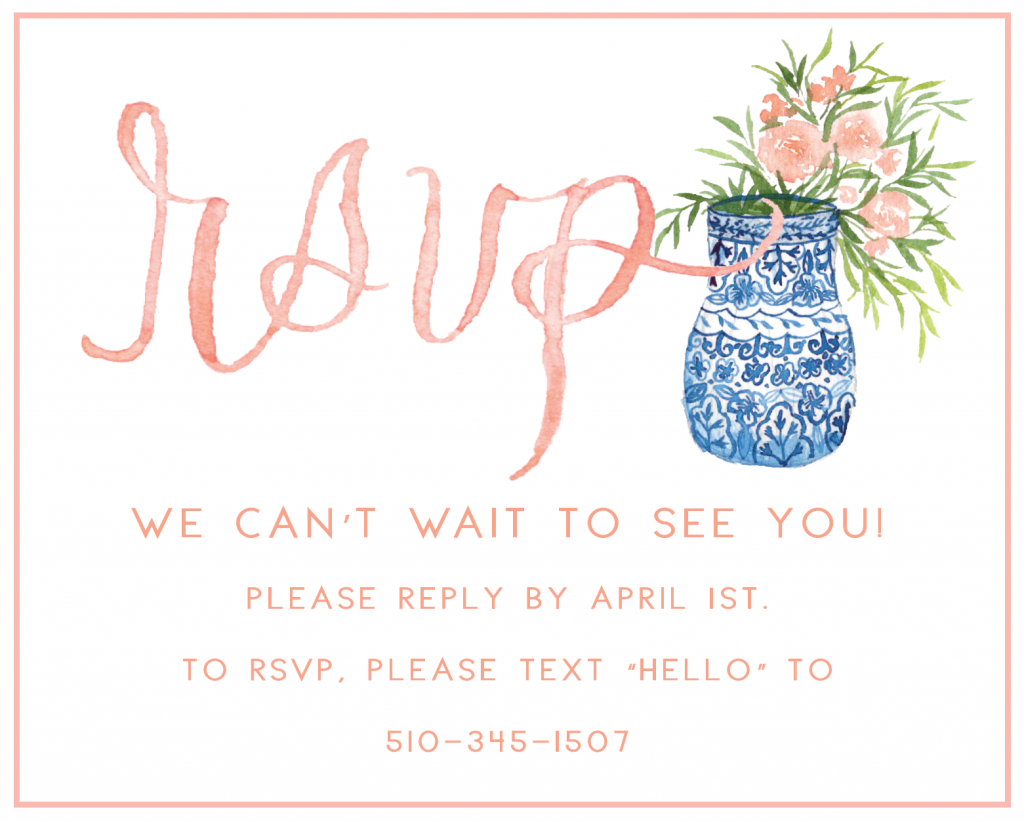 Have Fun With the Words
No matter what kind of a panic frenzy you're in, your guests don't have to know about it. And your RSVP certainly doesn't have to show it. You can, of course, opt for a classic elegant design with the normal "Accept With Pleasure" and "Declines With Regret". That would definitely be an RSVP that works. However, you can take it to the next level and make it a little interesting, by making the RSVP card wording fun! You just have to play around with the RSVP card wording and make it something like, "Accepts With Regret" and "Declines With Pleasure"! A little twist can give your guests a laugh and your RSVP will definitely be remembered. There are many ways you can have fun with the RSVP card wordings.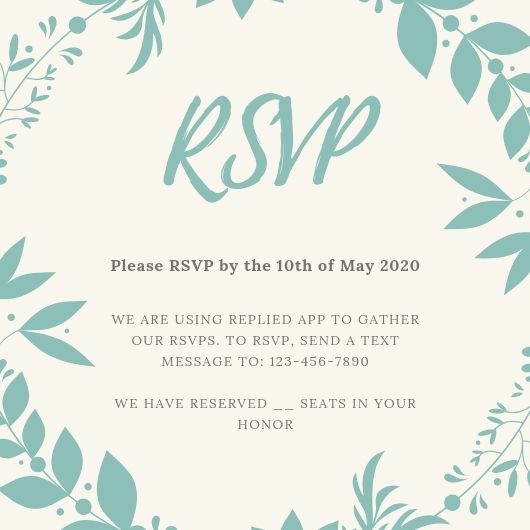 When it Comes to Food
You don't want to come this far and ruin your menu because people didn't get enough chicken meals. In fact, when it comes to food, you should definitely add preferences of the guest on the menu. This structures your catering menu as well and if your guests create a bit of a fuss, then whip out that RSVP and show them their own tick. Here's how the RSVP card wording for the menu can fit. And make sure to read the RSVP card wording above the options (maybe consider this for your own event as well!)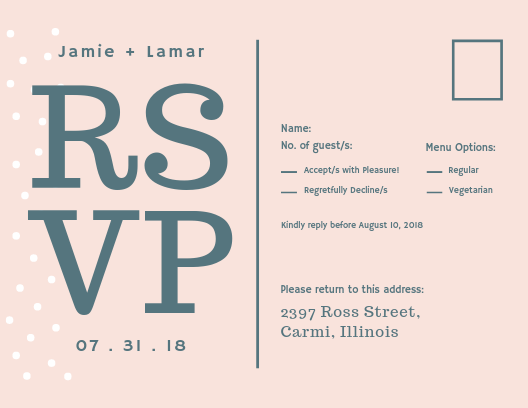 What's Convenient
You can receive the RSVP via email, message or letter. Just make sure that you mention the medium in the RSVP card wording. It's usually easier to choose one way for your guests to RSVP to avoid the confusion. Either way, digital is the best way to go about it. You have to say something like, "To RSVP, send a text message to +1 510-257-9309". Maybe even use other websites that can receive all your RSVPs and automatically gather the information for you! Weigh out your options! If you want to stick to email, then your RSVP card wording can be as simple as shown in the following image.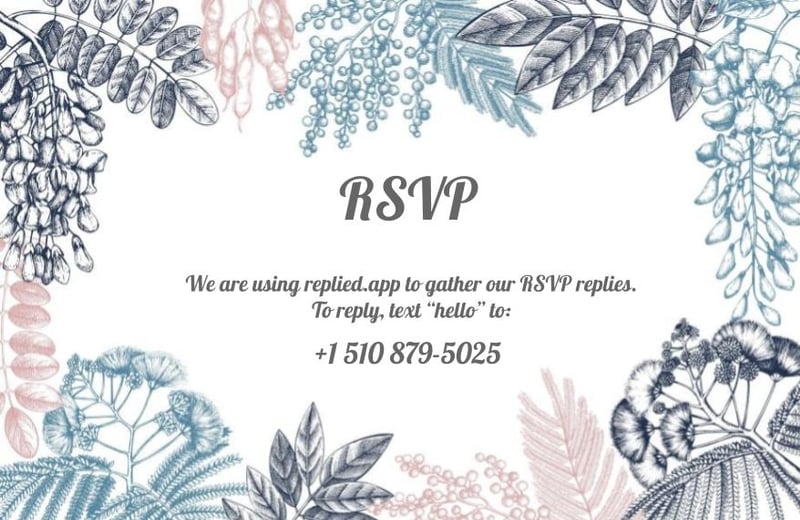 Here we come to an end with how to ace your RSVP card wordings. Now all you have to make sure to do is give yourself and everyone enough time for the whole process. Send out the RSVP cards with the invites at least 2 months before the event and let them know the last day for accepting the RSVP. Make sure that the date you stop accepting RSVPs is about 3 to 4 weeks before the event so that you can have your final guest list well in advance with all the details you need from your guests. Voila! You're good to go!